Lanna Lavender, Grand Forks, BC Canada
Lanna Lavender has becomeGrand Forks premier boutique farm specialising in high quality lavenders to support our existing business Lanna Thai Massage http://www.lannathaistyle.com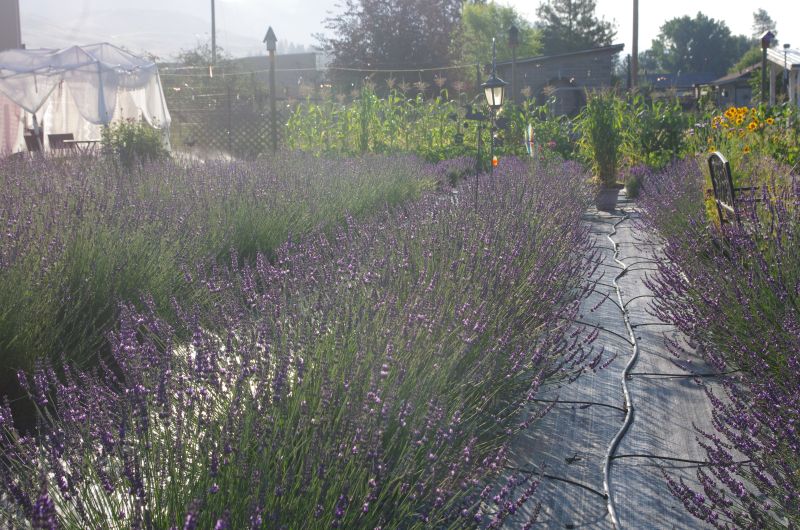 We grow, we harvest, process and sell all our products ourselves and we sell direct off the farm to you at wholesale prices.
We planted Phase 1 of our back field in the spring of 2019 The next step was weed control measures and irrigation.
We planted with the Lavandula x intermedia 'Phenomenal' hybrid which is one of the largest lavenders and has a tolerance to extreme heat . For anyone that has traveled through Grand Forks, BC they understand the need for this varietal.
At maturity, 'Phenomenal' reaches 24 to 32 inches tall by 24 to 32 inches wide. In mid June, it produces an elegant display of fragrant, purple-blue flower spikes above the silvery mounds.
Lavandin cultivars have more of a medicinal scent due to high camphor content and are mainly grown for use in personal care products and sachets. They grow much faster with longer stems that make good flower bundles and their scent lasts longer in stuffed products.
We are always open to the public during the summer season and are LBTQ+ friendly.
We are in the process of finishing our Peace Pole and are registered worldwide with the International Peace Pole Project.